So, I was bored as hell looking through all the old code I've written over the years when I came across a few gems that I thought some of your (probably not many, but hopefully a few) would remember...
ConnectUO Desktop
This was version 1.5 of ConnectUO, worked like the old Google Desktop, was 100% web based, running a local web server on loopback port 1980 (easter egg, my birth year).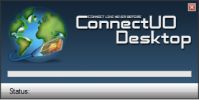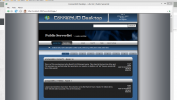 RunUO: GDK (Gump Development Kit)
A project I started after getting really sick of how slow GumpStudio was once you added roughly 100 gump items. Mine benchmarked at really well, only slowed down after roughly 1500+ gump items. This program taught me a lot about performance with GDI+. Never finished it, but it was really close to being complete. Might even be worth picking up again (or releasing the source code for someone else to finish it).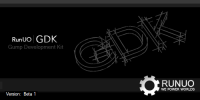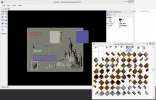 PatchUO
A project I started after ConnectUO to try and make patching things easier. I had learned so much about patching from ConnectUO that I thought I could take on the task of writing a utility that would create the patches. Ultimately, lost interest after some time, probably something IRL happened, I dunno, I actually completely forgot about this. Crazy thing is its basically was a readonly version of UOFiddler in it's current state. (yes, that animation actually runs, it's pretty cool)


ConnectUO 2.0
Fun times, probably my most complete, and most proud of piece of hobbiest software (by my current standards, complete crap
). Long live ConnectUO!!! hehe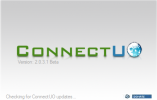 ConnectUO 2.1
Then I switched gears and was going to release a WPF version (i wanted to learn WPF for a job). Hard to tell from this screen shot (and the lack of servers because there isnt a ConnectUO server to retrieve them from) but this is all animated and has a very fluid ui. Wish I could show it off, but oh well.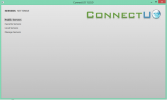 RunUO Remote Administrator
I was intending to make and extend the remote administration pipeline built into RunUO. But, like most hobby projects of mine, life got in the way. It did console piping to the tool, and you could lookup account information, but thats about as far as I got. This was also WPF, and mostly made to learn MVVM pattern development.


I must say the most interesting thing about finding all of this stuff is that it still runs on Windows 8.1. All of these screenshots are from me just double clicking the exe and taking them, pretty freaking cool. If i get time, and feel like putting packages together I might share the source to some of these, particularly the ones that I see people benefitting from (RunUO GDK, Remote admin).
Thanks for listening, and if you guys have any questions about any of this (beside the obvious, wheres the source code?) I'd love to try to answer
On a side note, I literally write million dollar software for a living, so if you guys do have questions about that kind of stuff, I also don't mind trying to answer questions about that as well. Share the knowledge is my outlook when it comes to this stuff, and I will definately try to do that where I can.
Last edited: