1、i download a ServUO in 2020-2-15 and use on Raspberry pi with mono,it work well。
2、yesterday i download a new versions ServUO,and use it on a windows 2008R2 VPS。when it compile successfully and run。i shutdown servuo 。
3、 i copy the old server Saves folder to the new server.when run ServUO.exe it can,t work,same item or object error,whether i type y or n it terminate.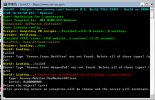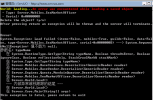 4、I wonder if new versions item scripts files is changes,and it can,t compatibility old Saves?
5、and how do I get the new servuo to use the old saves?Or won't be able to use the new version in the future?